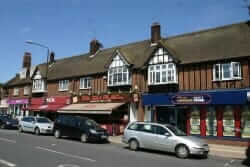 Job Description
At Lanes Car Hire we have been serving customers in the South East of England since 1976, and our experience means we are confident we can provide you with the car you need.
Our full range of quality vehicles are from top manufacturers such as Toyota and Vauxhall, and all are the latest models and whether you need a small car or a bigger people carrier we can offer you the vehicle of your choice.
All vehicles are maintained to the utmost degree and are presented in excellent condition. We can provide you with a manual or automatic transmission, and offer you a range of options for added comfort including air conditioning. We have vehicles for all budgets and needs, and can find the right vehicle for everyone.
Cheap Car Hire in Petts Wood, Kent BR5
Our commitment to excellence in customer service means that we have a reputation for great deals; for example, you can hire a car for one day for as little as £30!
All of our prices art VAT inclusive – we don't like hidden charges or extra costs and don't believe our customers should endure them – and hire cars come with a fully comprehensive insurance policy. Furthermore, every car comes with full AA cover for added peace of mind.
If you need any further information on daily deals please don't hesitate to call and we will be happy to help.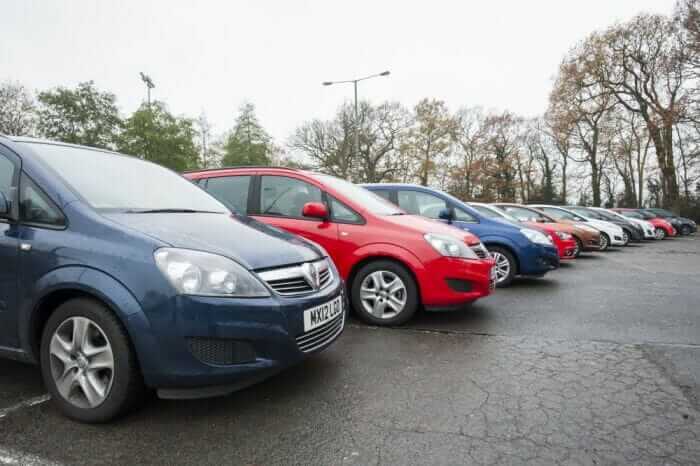 Weekend Car Hire in Petts Wood, Kent BR5
If you need a car for a weekend, whether it is for business or pleasure, we have deals from as little as £80 for a car hired from Friday to Monday.
You can choose from one of our smaller vehicles for agility and economy, or you might need a bigger car to accommodate a family; in either case, Lanes Car Hire has the vehicle for you and we are confident we can cater for all budgets, so get in touch and see what we can do.
Self-Drive Car Hire in Petts Wood, Kent BR5
Self-drive car hire is the deal at Lanes Car Hire, and that's because we believe it gives our customers the perfect combination of convenience – you can go where you want, when you want – plus cost savings. Without the need to hire a driver you lose a major expense. Our quality, well maintained cars offer a mix of comfort and reliability, and we believe we have the right car for your needs.
All we ask is that you can meet the following requirements: you need to be 25 years old or over and have at last three years driving experience, you should be able to present us with a valid photo ID drivers licence, and we will also need proof of your home address.
Low Cost Car Hire in Petts Wood, Kent BR5
As providers of quality car hire services in Petts Wood, London, and the South East since 1976 Lanes Car Hire is perfectly placed to give you the very best car hire deal available. With a choice of quality cars at great prices, and deals such as those above, we are proud of our reputation for great customer service and promise to continue to provide such.
We make it as easy to hire a car as it can be: simply provide us with the information and documentation needed, get a quote for the car you need, and once the order is complete will make your car available for you when you need it.
For further information call , and one of our friendly team will be happy to help.
All Car Hires feature the following:
Vehicles covered by AA Assistance
Friendly and helpful services
Vehicles comprehensively insured
Competitive weekly, daily and weekend rates
All prices inclusive of VAT
Maximum insurance excess £500
European hire extra insurance payable
Show All
|
4 seater
|
5 seater
|
7 seater
Collision Damage Waiver (CDW)
Per day
£10
1 week
£50
2 weeks
£90
3 weeks
£125
4 weeks
£160
Extra driver on policy
Per day
£10
Weekend
£25
1 week
£25
2 weeks
£40
3 weeks
£50
4 weeks
£60

*Compulsory deposit £500
Sat Nav £5.00 per day or £20.00 per week
To adhere to the new legal requirements, please ensure you have your Driving Licence, National Insurance Number and Postcode ready at the time of booking.
INSURANCE
All of the prices details listed include fully comprehensive insurance with a £500 excess. This Insurance does not cover any damage caused by carelessness such as wheels and / or trims that are damaged by "kerbing", damage to car interiors, as well as punctures or mirrors.
There is a £50 charge for alloy wheel damage, this is payable per damaged wheel – this charge is for us to have the alloy wheel refurbished.
FUEL
Cars are typically supplied on a "¼ tank to ¼ tank" basis. No refunds will be given for any unused fuel at the end of the rental period.
RETURN VEHICLES
Vehicles must be returned during our normal hours of business unless otherwise arranged. Returns are not accepted outside of these hours. Customers that return vehicles late will be charged a fee that equates to 1/5th of the daily rate per hour.