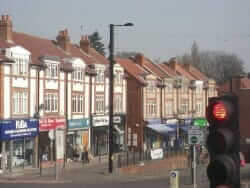 Job Description
At Lanes Car Hire we have built a reputation for quality car hire solutions based on years of experience serving Selsdon, Surrey and customers across the South East.
All our cars are the latest models and are less than three years old, and we have a fleet comprising of cars from the best manufacturers such as Audi, Toyota and Vauxhall. We can provide you with both manual and automatic models, and options such as air conditioning are also available for your added comfort
We are more than happy to advise you should you be unsure as to your needs.
Cheap Car Hire in Selsdon, Surrey, CR2
At Lanes Car Hire we deal in quality car hire at great prices, and we take pride in our superb deals. For example, you can hire one of our late model cars from as little as £30 per day. VAT is included in all our prices as we hate hidden charges as much as you do! Our prices also include comprehensive insurance and full AA cover is also part of the deal.
Whatever your budget, Lanes Car Hire can find you the best possible deal.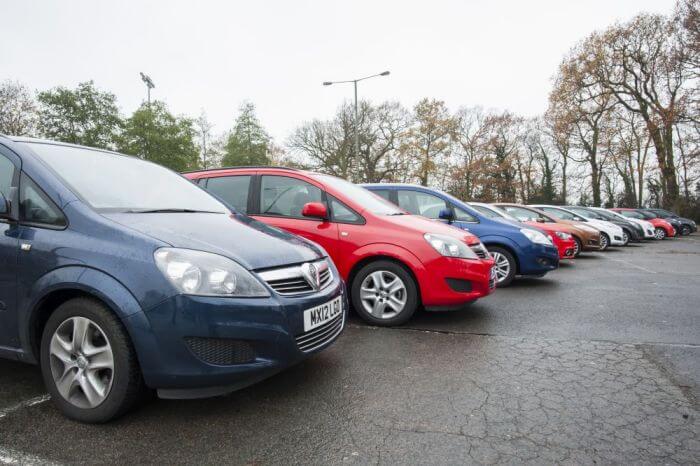 Weekend Car Hire in Selsdon, Surrey, CR2
For as little as £80 we can hire you one of our late model vehicles from Friday until Monday, again with VAT included and no extra costs. We can offer you a small hatchback for convenience or a larger model that will easily accommodate a family and luggage, so whether your needs are for business or for pleasure, we have the right vehicle for you.
Self-Drive Car Hire in Selsdon, Surrey, CR2
Self-drive allows you the convenience and cost savings we believe you want, and that's why at Lanes Car Hire we specialise in self-drive car hire. Our well maintained top of the range vehicles are a pleasure to drive and come with a range of options including automatic or manual drive and air conditioning.
All we ask is that you have a minimum of 3 years driving experience, both for your protection and for ours, and that when hiring a car with us, you can provide a driving licence with photographic ID, home address verification, and proof you are over 25.
Low Cost Car Hire in Selsdon, Surrey, CR2
Lanes Car Hire was founded with the intention of providing customers in Selsdon, Surrey and the South East a chance to obtain quality car hire at excellent prices, and we believe that we have built on that promise across the years since 1976. We have provided our services to several generations of satisfied customers throughout the region. They can attest to our commitment to affordable car hire and attentive customer service.
Hiring a car with us could not be easier: all you need to do is give us a call for an instant quote and, when you've made your decision, your car will be waiting for you to collect.
Our friendly staff are always on hand to advise and answer your questions, so why not call us today to book your car on ?
All Car Hires feature the following:
Vehicles covered by AA Assistance
Friendly and helpful services
Vehicles comprehensively insured
Competitive weekly, daily and weekend rates
All prices inclusive of VAT
Maximum insurance excess £500
European hire extra insurance payable
Show All
|
4 seater
|
5 seater
|
7 seater
Collision Damage Waiver (CDW)
Per day
£10
1 week
£50
2 weeks
£90
3 weeks
£125
4 weeks
£160
Extra driver on policy
Per day
£10
Weekend
£25
1 week
£25
2 weeks
£40
3 weeks
£50
4 weeks
£60

*Compulsory deposit £500
Sat Nav £5.00 per day or £20.00 per week
To adhere to the new legal requirements, please ensure you have your Driving Licence, National Insurance Number and Postcode ready at the time of booking.
INSURANCE
All of the prices details listed include fully comprehensive insurance with a £500 excess. This Insurance does not cover any damage caused by carelessness such as wheels and / or trims that are damaged by "kerbing", damage to car interiors, as well as punctures or mirrors.
There is a £50 charge for alloy wheel damage, this is payable per damaged wheel – this charge is for us to have the alloy wheel refurbished.
FUEL
Cars are typically supplied on a "¼ tank to ¼ tank" basis. No refunds will be given for any unused fuel at the end of the rental period.
RETURN VEHICLES
Vehicles must be returned during our normal hours of business unless otherwise arranged. Returns are not accepted outside of these hours. Customers that return vehicles late will be charged a fee that equates to 1/5th of the daily rate per hour.