Car hire made easy
from just £40 per day
Are you looking for affordable car hire in Bromley?
Our cars are available to hire with clear and transparent pricing and NO surprises.
Transparent and No Surprises
Collision Damage Waiver (CDW)
Per day £10
1 week £50
2 weeks £95
3 weeks £145
4 weeks £180
Extra driver
on policy
Per day £10
Weekend £25
1 week £25
2 weeks £50
3 weeks £75
4 weeks £100
Comprehensive Insurance
All of the prices details listed include fully comprehensive insurance with a £500 excess. This Insurance does not cover any damage caused by carelessness such as wheels and / or trims that are damaged by "kerbing", damage to car interiors, as well as punctures or mirrors.
Sat Nav and
Wheel Refurbished
Sat Nav £5.00 per day or £20.00 per week
There is a £75 charge for alloy wheel damage, this is payable per damaged wheel – this charge is for us to have the alloy wheel refurbished.
REQUIREMENTS
To adhere to the new legal requirements, please ensure you have your Driving Licence, National Insurance Number and 2 utility bills as proof of home address ready at the time of booking.
FUEL
Cars are typically supplied on a "¼ tank to ¼ tank" basis. No refunds will be given for any unused fuel at the end of the rental period.
RETURN VEHICLES
Vehicles must be returned during our normal hours of business unless otherwise arranged. Returns are not accepted outside of these hours. Customers that return vehicles late will be charged a fee that equates to 1/5th of the daily rate per hour.
What you see is what you get
Whether you need a nippy runabout or a roomy people carrier, whether you are planning a day trip or holiday – at Lanes Car Hire, we have the car for you.
At Lanes Car Hire, we make car hire easy. Choose Lanes and you'll have access to a stunning range of vehicles to cater for your every need. Our rates are very affordable and you won't find a better deal anywhere else. Unlike some of our competitors, all our charges are clearly displayed. What you see is what you get.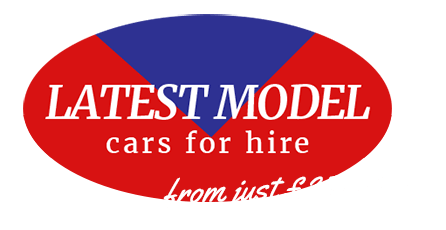 Our fleet is comprised solely of the latest model cars. You have the choice of manual or automatic drive. Our range includes high-specification vehicles for an exceptional driving experience. Air-conditioning is standard and will enable you to enjoy your drive whatever the weather.
Prices start from just £40 per day, with weekend rates from just £110 and are from Friday to Monday so you do not have to cut your weekend short. All prices include VAT and our cars are regularly maintained and serviced to give you an exceptional driving experience.
Car Hire Made Easy
Hiring a car with Lanes could not be more simple and straightforward.
We do ask that you are over 25 and have a minimum of 3 years driving experience in the UK. You will need to bring your driving licence and passport plus 2 utility bills as proof of home address which must be less than 3 months old.
We'll give you an instant quote and the car of your choice will be ready, waiting for you to collect it.